Already got your own devices?
The bring your own devices (BYO) devices solution is for businesses that already have an existing VOIP solution and are looking for a new provider. We are happy for you to bring your own device so that you can enjoy an improved service through VoIP HQ. As long as your VOIP devices are compatible with our various platforms and we can reprogram everything, we'll get you up and running quickly, using either EasyTalk or 3CX.
IP Handsets our cloud voice software platforms support:
Yealink IP Desk and Cordless Handsets
Grandstream IP Desk, Cordless Handsets, Fanvil IP Desk and Cordless Handsets
SNOM IP Desk and Cordless Handsets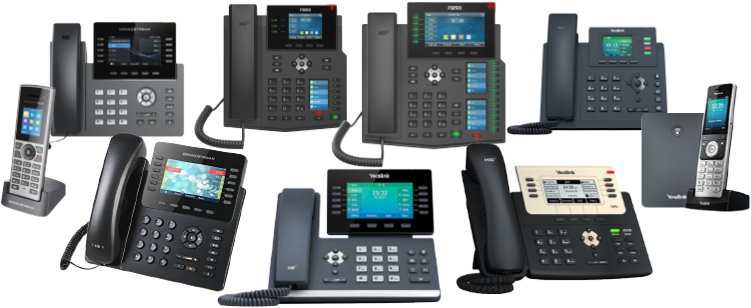 Got a Panasonic NS700, NS1000, NSX?
We are skilled in supporting the now obsolete Panasonic Communications series PBX Systems and we also have spares for this system, so feel free to contact us about helping you with it.