3CX affordable software for remote working
3CX is the next-generation phone system that is ideal for small and medium businesses that want to accelerate business growth at the same time as keeping it affordable. Managed from home, office or on the road using Android and iPhone technology, 3CX empowers users to work remotely by removing reliance on phone calls. The system replaces traditional desk phones and includes communication via Live Chat, Facebook messenger, SMS and video conferencing. All this from a single client so no switching between apps. Choose from web, desktop and mobile clients or easily connect a supported IP phone.
Ready to make the change? Here are 5 reasons you should:
1. 3CX is affordable
and scales with your business
No per user per month fee. One low yearly cost based on system size.
No bolt-ons, just simple license editions.
Save money and connect your existing IP phones.
Simple administration with automated upgrades and backups.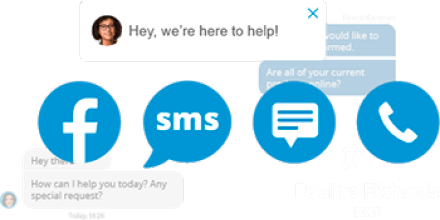 2. Add live chat and social messaging to the mix
Turn web visitors into conversions with live chat.
Have customers call you for free from your website in a single click.
Respond to Facebook messages instantly to impress your visitors.
Integrate your CRM to know who you're chatting or talking with.
3. Take your business phone anywhere
Use your office number to take calls on your smartphone.
iOS / Android apps keep team connected via calls, video conference & chats.
Includes web client and desktop apps. Ideal for enabling a remote workforce.
Update your status to show when you're available or away on holiday.
Remotely manage the system and users from anywhere.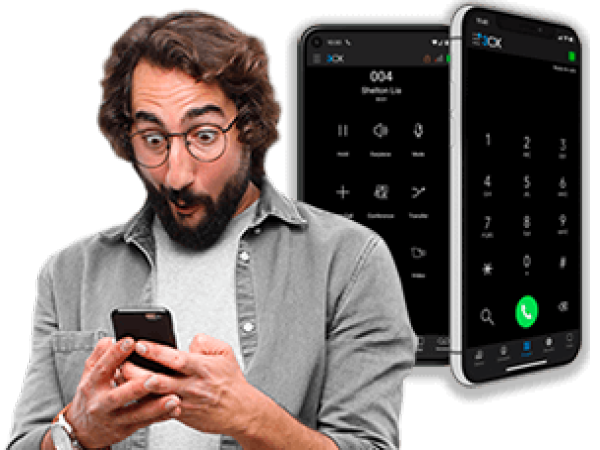 4. Meet over video conferencing, it's free!
Integrated free with no time limit on meeting duration.
No downloads required. Up to 250 participants can join from their browser.
Easily schedule conferences and add them to your calendar automatically.
Enhance meetings. Add YouTube content, interactive whiteboards & polls.
Stream your conference on YouTube, increasing your reach to millions.
5. Self-managed, the choice is yours
You can manage the system the way you'd like using a web browser. You'll be given all the tools and technical training you need to be self-sufficient
If you need some extra help we are happy to manage the system for you. Simply message our support desk with any requests
If you'd rather manage the system yourself, you can do so knowing that you have the option to get help just where you need it the most